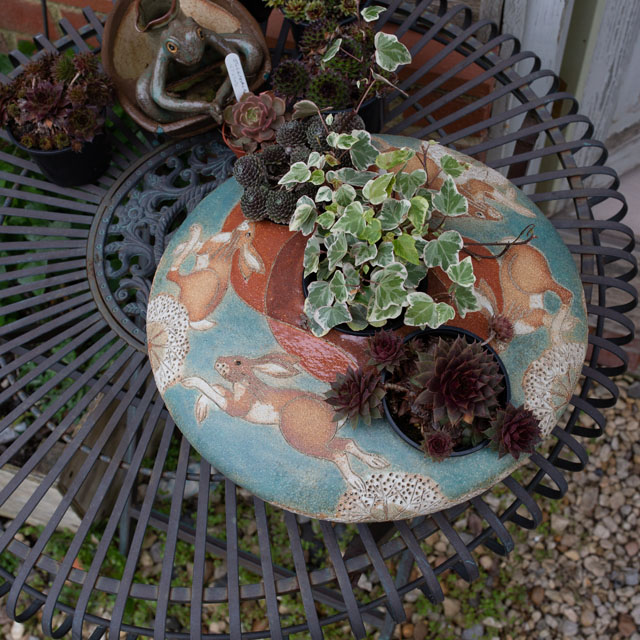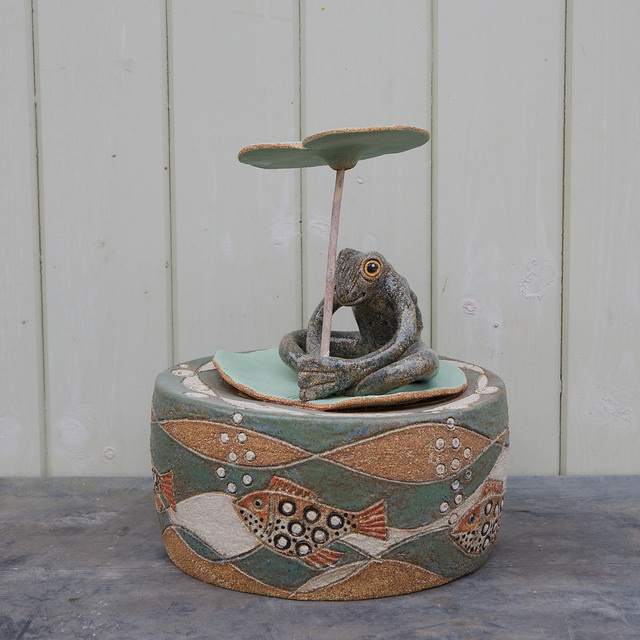 The Steventon Green Potters are Lyn Harrison and Jo Bosley. We make fine handmade ceramics in our Oxfordshire Pottery.
You can view photographs of our work here:
Lyn Harrison
Jo Bosley
Jo Bosley & Lyn Harrison create functional and decorative ceramics in a garden setting with open workshop. They work in stoneware clay decorated with slips, glazes and with a wood ash finish.
The pottery is suitable for indoor and outdoor use, with an emphasis on unique sculptural pieces for the garden.
Where to find us
Please check back here before travelling to events in case events are cancelled or changed due to coronavirus concerns.
Oxfordshire Art Weeks - CANCELLED
Art Weeks has now been cancelled. We will continue to make pottery and if you were intending to visit us with a view to buying please do get in touch and we will arrange a visit. We are continuing to take orders and look forward to seeing our regular visitors when all is back to normal. Stay well and we hope to see you soon.
Potfest in the Pens
Penrith
Friday 30th Oct - Sunday 1st November
Website
RHS Autumn show, Malvern - CANCELLED
26th-27th September
website
Abingdon Traditional Craft Fair - CANCELLED
6th - 8th November
website